Blogs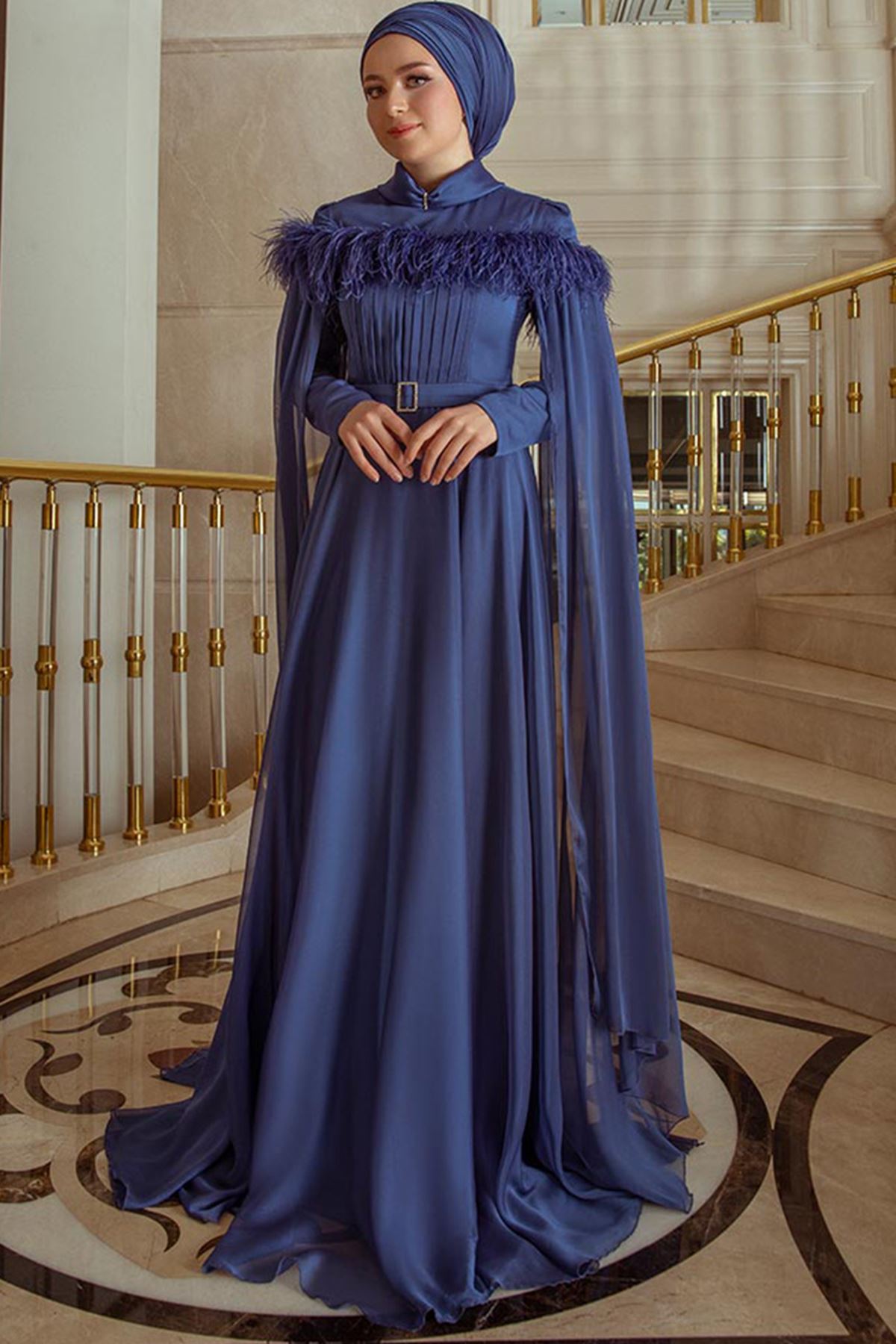 Pınar Şems Aleyna Abiye Indigo
In our country, women prefer stylish hijab evening dresses, especially on days that are special for them. Every woman wants to attract all eyes and gain admiration in the environment she enters. Therefore, the new season evening dress models attract attention with different designs for women with different styles and body structures. Successful designers in their work, which attracted the admiration of women wearing hijab by reflecting the most fashionable colors of 2020 to stylish evening dress designs, create brand new models.
Stylish Details in Evening Dress Models
Every woman's style is different. While some women prefer evening dresses with stones, sequins and sequins, others prefer simplicity. This season, hijab evening dresses with bright stones and elegant sequin details attract great attention. While choosing evening dresses, women should make choices suitable for their body structure. In this way, you can show your height by choosing a solid color evening dress and you can look slimmer by choosing evening dresses that will hide your excess.
Tulle Details in Hijab Evening Dress
Tulle details are frequently used in hijab evening dresses this season. It is aimed to add movement to the evening dress, especially by using tulle details in the skirt ends and arm details. You can highlight your elegance with stylish evening dresses embroidered with elegant and bright details. When choosing hijab evening dresses, women should pay attention to the compatibility of all the pieces they use. One of the most striking models of the season, hijab evening dresses feature elegant lace embroidery this season.
Lace Detailed Evening Dress Models
The lace detailed evening dresses, which have never changed until today and never go out of fashion, are always the first choice of women who want to look elegant and noble. These evening dress models are among the models that women wearing hijab can easily choose for many special occasions, engagements, promises and balls. These evening dresses, which should be in every woman's wardrobe, never go out of fashion and therefore are among the first choices of women. You can achieve a stylish look by completing lace detailed evening dresses that will emphasize your elegance and nobility with head covers suitable for your evening dress. You can find many evening dresses suitable for your style in our hijab evening dress category.